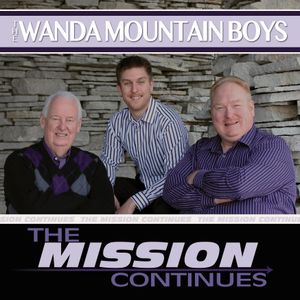 Wanda Mountain Boys Release "The Mission Continues" 
The Wanda Mountain Boys are pleased to announce the release of their latest CD project,"The Mission Continues".  This recording marks the first as the new vocal lineup of the group and features newcomer, Clinton Everetts.   
WMB  has recorded 11 great songs, several of which were written by group members, Gary O'Neal and Rick Brown.  Other noteable writers on the project are Bruce Haynes, Daryl Williams, Carroll McGruder, Regina Walden, Rick Hargrove and Kevin Womble. 
The CD project is now available online at www.wandamountainboys.com or you can pick up a copy at a WMB concert near you.